FileSeek v1.5.1 has just been released into the wild. This release is a quick maintenance release aimed at fixing a few minor issues. Here is a quick rundown on the changes:
Now shows an error if the path to search doesn't exist
Status bar now says "x matches found" instead of "x lines found" (more accurate wording)
Now properly finds files with no extension
Fixed an issue with Windows Vista that prevented the registry entries from being created properly for context menu support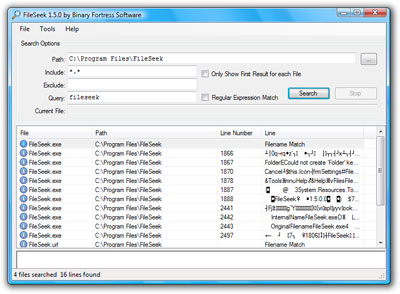 If you have auto-update notification enabled in FileSeek you will be prompted to download the new version, or you can just head over to the FileSeek page to download it.